We're Getting Mutants in the MCU - The Loop
Play Sound
| | | |
| --- | --- | --- |
| " | Just filming all the time, where there are multiple takes and postproduction, you can get lazy. Onstage, there's nowhere to hide. The actors have to be heard and understood at all times. The musicians have to mesh together from the start every time. It's so different from recording tracks separately in a studio. I know I'll take the experiences from this production back to making videos of my own songs. | " |
Malinda Kathleen Reese, who is also known as simply MALINDA, is an American musician, songwriter, YouTuber, comedian and actor, who is most likely known for her Google Translate Sings series. She was born on June 27th, 1994 Washington DC. As of November 2019, she's lived in New York City, New York.[1]
Early Life
Malinda was born in Washington D. C. and grew up on the local theater scene. Her family is formed of her mother Mary Hall Surface, who is a director, playwright, and teacher, her father is Kevin Reese, who has acted in productions from Arena Stage to the Kennedy Center. She is an only child.
Malinda spent her youth wandering backstage and playing in costume shops. She was soon performing herself, and by age 14 she was attending the Interlochen Arts Camp in Michigan and the Broadway Artists Alliance in New York City. Apart from acting, Malinda also enjoyed writing and singing, producing "Dreams Come True" in 2018, a song she wrote when she was 9 years old.
Career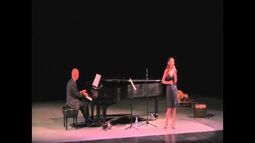 Malinda created her YouTube channel in 2010,[2] but only started posting videos in 2012. Her first videos were some of her old performances at Sidwell Friends School.
It was at Vassar, where she switched into the theater program, that she listened to a version of "Let It Go" from the Disney movie Frozen sung by 25 women in 25 languages. She noticed that the Spanish translation wasn't quite literal, and she wondered how it would sound if she put it back into English using Google Translate. The results were funny, so she started doing it in other languages. She assembled all the mistranslations into a song that she could sing. In February of 2014, she posted a video of Let It Go from Frozen according to Google Translate, that video becoming her most popular video up to date, which was the beginning of her series Google Translate Sings and her comedian career, that still continues to this day. Over the years, she's worked with many popular YouTubers and singers such as Jonathan Young, Caleb Hyles, Jared Halley, Evynne Hollens and many more. On August 21st, 2018, Malinda opened her music channel, MALINDA, and announced her debut EP Love Letter, which was officially released on September 14th of the same year.[3]
In late 2018, Malinda posted a video of her singing "O Come, O Come, Emmanuel" in a church during her trip to Spain.[4] The video quickly went viral and it appeared in many Spanish news and websites.[5]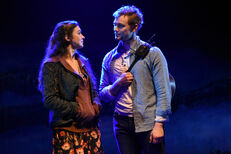 In March of 2018, Malinda auditioned for a role in the musical ONCE hosted by Olney Theatre Center. In January of 2019, she confirmed that she got the role in the musical.[6] The musical was performed live several times in Broadway shows.[7][8]
Malinda released two singles on April 19th and May 24th, titled "unavailable"and "a song about nothing". Later, on July 19th, she re-released a song from September 2018 called "Music Box". Her single "Don't Make Me" was released on October 11th, 2019. The music video for the song was premiered at Buffer Festival on October 3rd, which featured Thomas Sanders. As of December 2019, she has gained over 700k streams on Spotify.[9]
YouTube Channels
Malinda currently has 3 channels
| | | |
| --- | --- | --- |
| " | My name is Malinda Kathleen Reese, and I'm so glad you've found my channel! Currently I am writing original music, both comedy and pop. I also love to make videos that use Google Translate to distort the lyrics and stories of songs that you know and love in my series "Google Translate Sings." Aside from YouTube I'm also an actor and singer in regional theater. | " |
Her main channel, Twisted Translations,[10] revolves of comedy videos. Until August 21st, 2018, the channel was also meant for Malinda's songs and covers. On this channel, she uploads her Google Translate Sings series, as well as other comedy videos.
| | | |
| --- | --- | --- |
| " | Hello friends! I am is a singer/songwriter/actor, and this channel combines music and vlogs to create "musical stories" around themes within my own life and the lives of young people. I want to use music to have discussions about things that matter to us. If you'd like you can subscribe with your notifications on so that you don't miss a video every Friday! | " |

Her second channel, MALINDA,[11] was created on March 1st, 2012,[12] but has only started being active on August 21st, and it is currently for her music, musical projects and personal subjects, for example her videos titled "I don't want to be extraordinary",[13] and "I didn't look in a mirror for 5 days",[14] that video being her most popular video on this channel, at one million views.
Her third and final channel, Malinda Kathleen Reese,[15] used to be a vlogging channel, however, the channel is inactive, videos not being posted for nearly two years.
Gallery
"Ooh, I gave you a shot and you threw it away"
To view the
Malinda Kathleen Reese
gallery, click
here
.
Discography
To see Malinda's discography, see the following pages:
Trivia
References