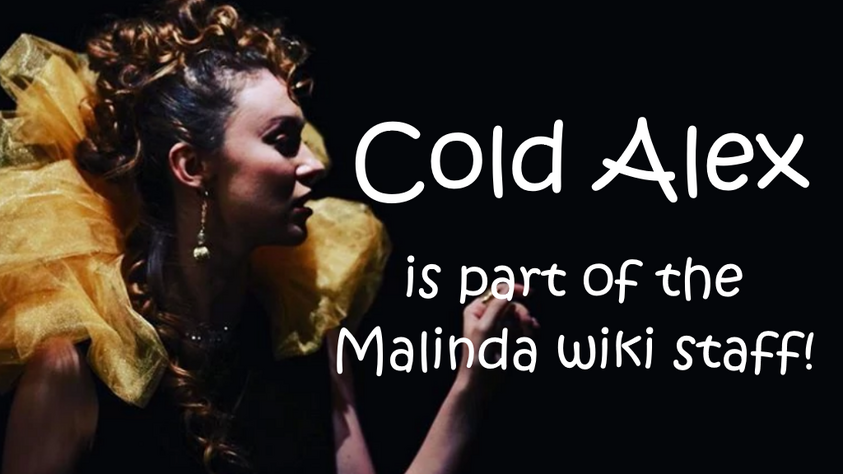 Hi! My name is Alexandra and I am 17. You can call me Alex :) I am one of the staff of this wiki, so please contact my message wall if there's any problem!
---
About Me
What's your name? Alex
How old are you? 17
Favourite colour? Purple
Favourite pet? Cats
What's your sexuality? Bisexual
Are you single? Yes
Summer or Winter? Winter
---
Wikis in which I'm part of the staff
You are welcome to edit in any of these wikis!
| Wiki | Role | Since |
| --- | --- | --- |
| Malinda Wiki | Founder, Bureaucrat, Administrator | September 22, 2018 |
| Alice Jemima Wiki | Founder, Bureaucrat, Administrator | January 23, 2019 |
| Nighttime Visitor Wiki | Founder, Bureaucrat, Administrator | January 7, 2019 |
| Dark Deception Fanon Wiki | Founder, Bureaucrat, Administrator | March 8, 2019 |
| Dark Deception Wiki | Bureaucrat, Administrator | January 27, 2019 |
| Hey Violet Wiki | Bureaucrat, Administrator | January 2, 2019 |
| Alli Fitz Wiki | Bureaucrat, Administrator | November 9, 2018 |
| Ava Max Wiki | Administrator | March 24, 2019 |
| Poppy Wiki | Rollback | October 21, 2018 |
---
My Social Accounts